Quality Policy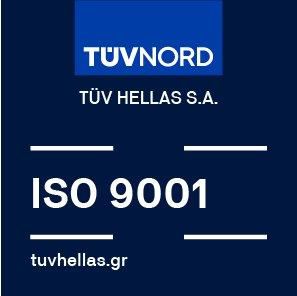 Yuboto applies a Quality Management System in accordance with ELOT EN ISO 9001:2015 covering the processes related to the company's internal operations and customer service. The Quality Management System is designed and operates as an internal organizational tool to ensure the smooth and uninterrupted operation of Yuboto's processes leading to the provision of high-quality services and therefore to the full satisfaction of its customers.
Yuboto sets the following quality goals:
Provision of mobile marketing and telecommunication solutions in order to meet the existing and potential requirements of its customers.
Prompt response to existing and new customer requests in order to receive high-standard services and create surplus value.
Creation and maintenance of trustful relationships with customers.
Continuous improvement of the provided services and systems, through recognition and understanding of new customer needs.
Continuous development of the skills of its staff through the provided training.
Strengthening of team spirit to achieve customer satisfaction and support.
Sustainable development of Yuboto and ensuring its leadership in the market.
Maintenance and development of actions aiming at corporate social responsibility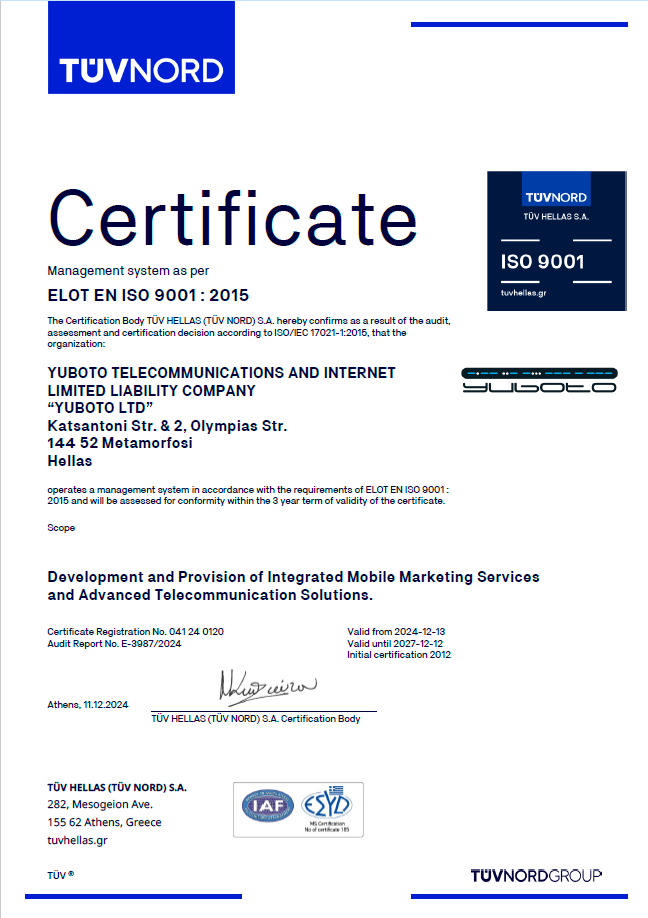 Yuboto's employees are actively involved in the achievement of the above goals and always operate on the basis of the company's quality policy.
Yuboto's management is committed to complying with all its activities both with the requirements of its customers and with its legal and regulatory framework. Additionally, recognizing and understanding the dynamic nature of quality policy, goals and Quality Management System, Yuboto reviews them with regard to their suitability, evolves and improves them continuously through their review by the management of the company and taking into account all internal and external data.