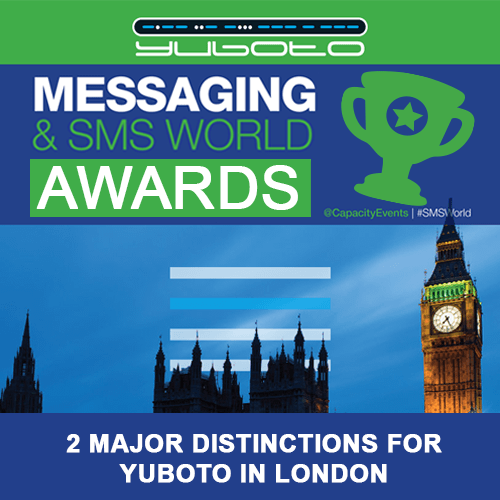 Two important distinctions for Yuboto is the outcome of the institution of Messaging & SMS World Awards held every year as part of the World Congress of Messaging & SMS, which took place at Radisson Blu Portman Hotel in London, on November 29th 2016.
Yuboto excelled in the category "Best SMS integration with other types of services" for the service mms+ , as well as in the category "Best strategic partnership" for the mobile marketing platform "Yuniverse"
Andreas Constantinides, Commercial Director of Yuboto, says:
"The participation in a specialized international competition such as Messaging & SMS World Awards is an enormous challenge for every company. For a company being excelled among more than 300 companies around the world is a testament for both the technological capabilities and our innovation. It is obvious that these distinctions belong rightfully to Yuboto's mechanisms that manages to create systems based on both innovation and usability, effectively promoting international community of mobile marketing to a higher level."
The 16 companies qualified are: (in alphabetical order) Airtel, Cequens, CLX Networks, Dialogue, Kandy Genband, Lleida, Mahindra Comviva, Monty Holding, Nexmo, OpenMarket/Virgin Brains, Symsoft, Telefonica, Telin, Turk Telekom International, Vodafone Carrier Services, Yuboto.